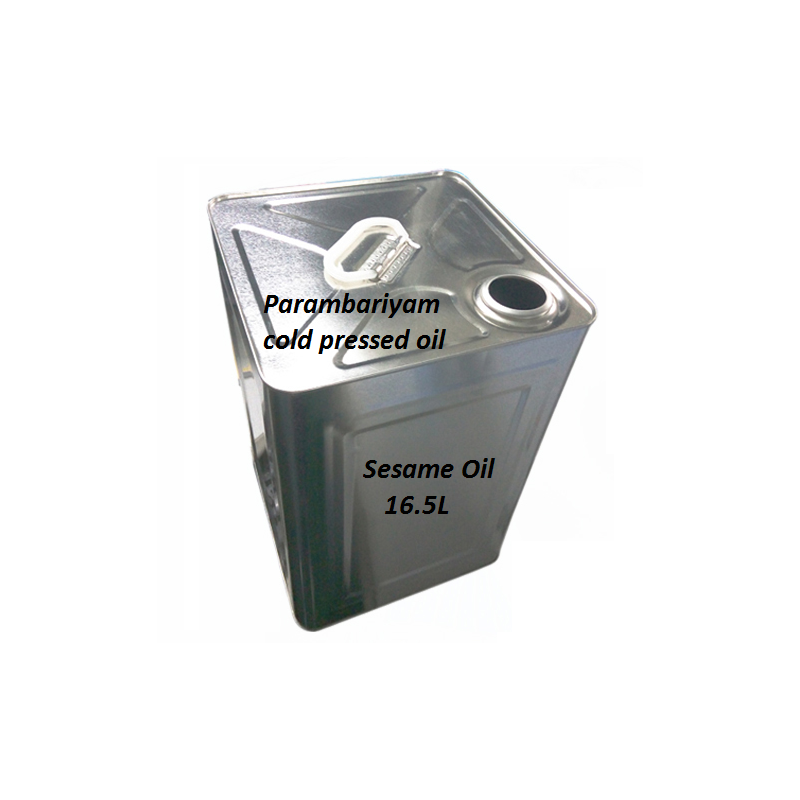  
Gingelly/Sesame oil Tin 16.5L
Traditionally Extracted in Mara Chekku/Ghani.
They are not refined, deodorized or processed in any method
Gingelly oils are 100% cholesterol free and help is easy digestion
Best for your skin & eyes which was directed by our ancestors 
Suits best for oil pulling and keep body temperature normal
Door delivery only available in Bangalore and Chennai.. Other Place you need to collect from the Parcel service. Please call us if you want to order tins oil.