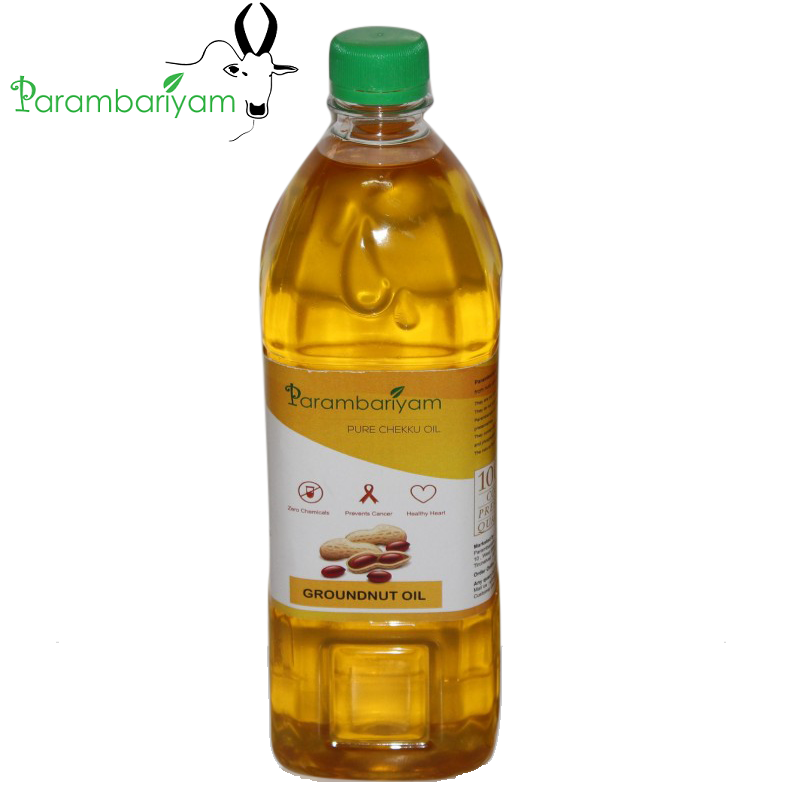  
Cold pressed Groundnut oil
Cold pressed groundnut oil is cholesterol free.
The smoking point of the groundnut oil is high and helps for deep frying.
Peanut oil will have low cholesterol level and prevents from heart diseases.
Prevents from cancer, boosts cognitive functions, and strengthens the immune system and lower blood pressure.
Making Process :-
Fresh Groundnut is totally Cleaned and then Sun dried out. This type of drying process is important to the resulting taste and quality of the oil.
 Dried Groundnut seed is place in the press methodology (mara chekku) or wood press.
This pressing yields oil with proteins.
This Cold pressed groundnut Oil is allowed to "Settle" in settling tanks for 4 days.
Organic groundnut Oil is filtered & Packed , No Refinement Process & No Preservatives added
Benefits of Groundnut Oil:
   Strengthen body: Unrefined Peanut oil is a very rich source of protein. It should be consumed in a moderate amount daily basis for building muscles and for body strengthening.
Heart Health: Rich in mono-unsaturated fatty acids (MUFA) that lower "bad cholesterol" and increase "good cholesterol" in the blood. This helps to prevent coronary artery disease and heart attacks by maintaining a healthy blood lipid profile.
Blood flow: Unrefined Peanut oil contains linoleic acid which helps in Improving Blood Flow.
High blood pressure: Cold pressed groundnut oil contains monounsaturated fats that are useful to lower high blood pressure. This indirectly helps to reduce the risk of heart diseases.
You might also like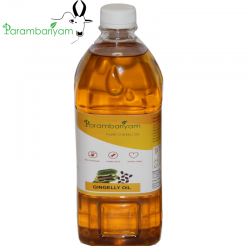 Regular price
₹450.00
Price
₹370.00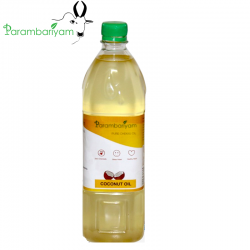 Regular price
₹450.00
Price
₹350.00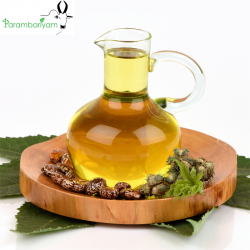 Regular price
₹350.00
Price
₹225.00
Reviews