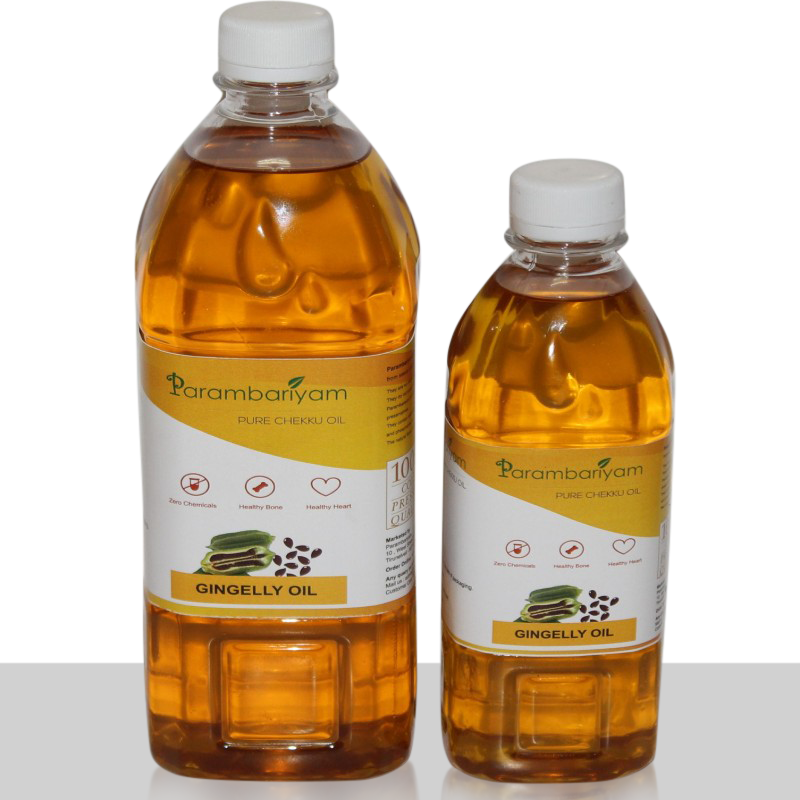  
Cold pressed sesame oil
Cold pressed sesame oil contains the Anti oxidant, Anti inflammatory and Anti-viral
Helps to cure from the damaged skin and Black spot.
Protects from the UV rays and which helps to maintain the oil moisture in the hair shaft
Helps in bone growth, reduce high blood pressure and maintains good health
Security policy (100% Buyer Details Protection)

Our products are dispatched via professional courier. Delivery Time depends on the customer locations and service availability of professional courier . Average delivery time - South India ( 4 - 8 Working days ) -- (TN ,KL ,AP,TL ,KA) Rest of South India ( 6 - 10 Working days )
Making Process :-
Traditionally extracted from cleaned and good quality sesame seeds, seeds are harvested on our forms and directly brought from other farmers.
These seeds are tried and placed on chekku and pressed.
During the preparation, we add pure palm Jaggery as which is helps to keep the aroma and taste.
extracted oil has been allowed to sediment in oil tank for three to four days. 
Then we will take the filtered oil into Tin and bottle. 
It also is known as Cold pressed gingelly oil and Til oil, which is 100% cholesterol free. It is not just oil which is also used as medicine.
We assure if you take this oil regularly, it keeps you away from many health issues. 
Benefits of Cold Pressed Sesame Oil:-
Hair Health: Cold pressed Sesame oil has traditionally been used to condition the hair. It helps to reduce hair loss. Its anti-bacterial property helps to keeps your hair dandruff free. Apply the generous quantity of sesame oil to your hair 30 minutes before bathing and wash your hair. This will keep your hair shining and healthy.
Skin Health: Unrefined Sesame oil is rich in zinc and vitamin E. Intake of sesame oil, smoothens the skin prevents from premature aging.
Heart Health: Wood pressed Sesame oil contains polyunsaturated fatty acids. This helps to keep the cholesterol level low. So this helps you the keep your heart healthy,
Bone Growth:  Gingelly oil contains lots of minerals like copper, calcium and zinc. These help to keep your bones strong and prevents you from osteoporosis.
Oral Health: Virgin Sesame oil is highly recommended oil pulling. Oil pulling is, put the small amount of oil into your mouth and goggle for around 10 minutes and spit it out. The fat in the oil traps all the bacteria. This helps you to keep your teeth healthy, whiter and plague free. It is recommended to do oil pulling once in a day, preferably in the morning.  By this process, dental health can be maintained in a natural way, without using chemical mouth wash.         
Full benefits of the oil can be reaped only if we use cold pressed oil. In refined oils, the natural properties will be lost due to bleaching and extracting of oil at high temperature.
You might also like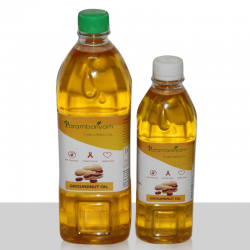 Regular price
₹375.00
Price
₹265.00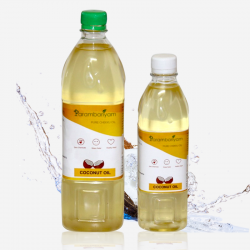 Regular price
₹450.00
Price
₹350.00
Reviews