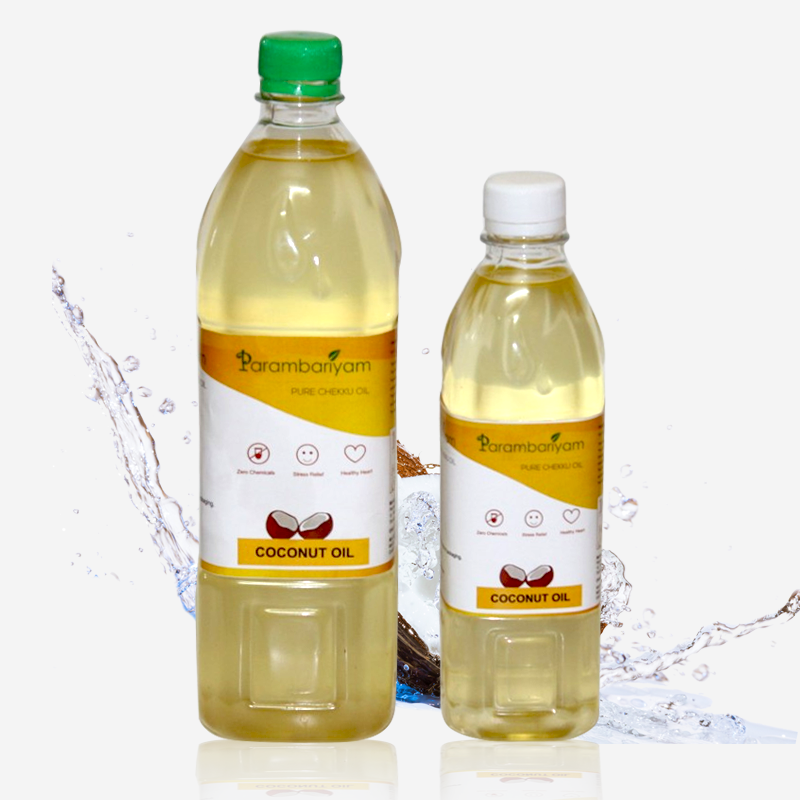  
Cold pressed coconut oil
Consuming cold pressed coconut oil will help to reduce the belly fat.
Reduce the belly fat and releases the stress in the pancreases
By applying coconut oil helps to improve the protein content in the hair shaft.
In research, the doctors recommended using the coconut oil for pulling to avoid the dental issues.
Security policy (100% Buyer Details Protection)

Our products are dispatched via professional courier. Delivery Time depends on the customer locations and service availability of professional courier . Average delivery time - South India ( 4 - 8 Working days ) -- (TN ,KL ,AP,TL ,KA) Rest of South India ( 6 - 10 Working days )
Making Process :-
Tried coconuts are pressed on traditional mara chekku or wood pressed method and extracted oil.
This type of extracting the oil is also called mara chekku ennai.

This cold pressed coconut oil has been allowed to sediment in oil tank for 3 to 4 days.

Then filtered oil filled into Tin or bottle based on the requirement.

100 % natural and there is nothing added or removed during the preparation.

This unrefined coconut oil has food fat content which helps your skin to glow and many other benefits
Benefits of Coconut Oil:-
Data sheet
Health Benefits

Anti-Aging
You might also like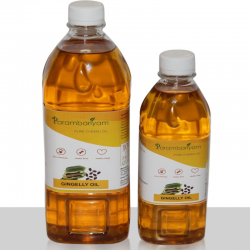 Regular price
₹455.00
Price
₹355.00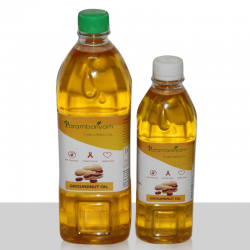 Regular price
₹375.00
Price
₹265.00
Reviews